Team '22, Atlassian's flagship international conference, is about to return to Las Vegas to the buzzing excitement of everyone in the space. To celebrate, Old Street Solutions have decided to take a candid look back at the last 10 years of Atlassian and an equally honest look forward to the next 10.
2022 is quite a special year for Atlassian
For one, after two years of fully virtual summits thanks to you-know-bloody-what, Team '22 is once again an in-person event. For another, it's the 20th anniversary of Atlassian. 20 years since Australian university graduates Mike Cannon-Brookes and Scott Farquhar decided to found a company because they didn't want to wear a suit or get a 9-5 job. 20 years since they bootstrapped their startup with a $10,000 credit card and hired a bunch of their mates with no set idea of what they were actually going to sell apart from "software".
A lot's happened. And a lot's changed. But let's fast forward past the first 10 years of Atlassian's story and focus on the last, shall we say, tumultuous decade.
10 years of the Atlassian Marketplace
2022 is actually a dual anniversary for Atlassian. It's also the 10th anniversary of the launch of the Atlassian Marketplace, which now offers customers over 5,300 apps and integrations to customize and extend their Atlassian products. After seven years, the Marketplace crossed $1 billion in sales. Just two years later, in December 2021, it surpassed $2 billion.
The thinking behind the establishment of the Marketplace can be traced back to one of the core values Atlassian was built on. Back then, the founders noted that many of their friends thought their managers were idiots but couldn't do anything about it, i.e. they weren't empowered to initiate any sort of change. The founders became scared of people leaving Atlassian because they couldn't use the platforms the way they wanted to. As a result, one of their core values became "be the change you seek". If other words, if you want to change something, go ahead and do it.
This turned into Atlassian giving customers Jira and Confluence source code to modify and customize their own instances. However, building customizations takes time and expertise that not all customers had. So Atlassian introduced a framework for users to develop customizations or "plugins" and start selling them to other users who needed them. This laid the groundwork for what eventually turned into the Marketplace.
Andy Barker, Atlassian Experience Architect at Old Street Solutions, says, "For me, Atlassian opening up their APIs in this way was their second greatest idea ever (their first being to dive straight into Silicon Valley at the start of the boom era for agile software development). Atlassian's platforms have evolved exponentially thanks to the users themselves coming up with insane app concepts to solve genuine user problems."
Teodora Vasileva, Marketing Manager for Old Street Solutions, adds, "To me, releasing a marketplace is not just an opportunity to make more money, but a confession that you can't be perfect at everything."
The first wave of Atlassian Solution Partners came from legacy program management app makers that predated Atlassian, like IBM. When they saw their best clients migrating to Atlassian, they moved with them. As a result, many of the original Marketplace apps helped customers with these migrations. This was good for Atlassian, because they needed partners with enterprise experience, familiar with the usual procurement and payment terms of those companies. At the time, Atlassian were still asking customers to buy with a credit card – a non-starter for most big enterprises.
The second wave came from Atlassian themselves. These app makers' bright ideas had been on the backlog while Atlassian focused on developing more enterprise features. Their close relationship with Atlassian made it easy for them to hire, or even move back to the mothership. And their marketing philosophy was to look as much like Atlassian as possible.
Chris Cooke, Old Street Solutions' co-founder and CEO, says, "Now it's open season. There's a much more diverse group of app developers on the Marketplace these days, from bedroom dev hobbyists, to venture capital-backed monopolists, to opportunists from other fields attracted to how quickly the Atlassian Marketplace is growing."
And in terms of how the Atlassian Marketplace will develop over the next 10 years, Chris says, "While before the oldest or biggest players had the greatest advantage, now all bets are off. Expect some big, seismic changes that will revolutionize what people thought they knew about the Atlassian space."
Bye bye, Charlie.
In 2017, Atlassian unveiled a bold new brand identity after deciding that their original identity wasn't evolving with the business. There were obvious stylistic inconsistencies across their logos, legibility issues with the logo typeface, three Jira products with the same logo, and logo connotations that no longer fitted.
For example, "Charlie", the affectionate name for the original Atlassian logo, was modeled after Atlas, the Titan from Greek mythology bound to hold up the sky, because of Atlassian's sole focus on service and support in their early years. Meanwhile, the Jira logo looked like Charlie juggling… balls? Planets? Who knows.
In addition to making the different product logos consistent, they needed the main "symbol" for Atlassian to be capable of unifying them all. They decided they wanted it to be more than just a shape; it needed to be approachable and expressive, something they could breathe life, meaning, and dimension into. Atlassian said that there was a truly magical moment when the project team settled unanimously on the new logo and started doing exactly that. Different team members said it reminded them of a high-five, a path leading to a mountain summit, and two sailboats racing in tandem.
The 2017 rebrand is certainly consistent, although you could argue that they've gone too far in this regard. Every logo is the same color and I don't know about you but I haven't a clue which one is which. Now, the Atlassian brand shines through much more strongly than any individual product.
Whatever you think of the rebrand, there's no doubting that a lot of thought and effort was put into it, and their article detailing their rebranding journey makes for fascinating reading.
Atlassian sending Jira Server to the big server in the sky (sort of literally)
One of the most dramatic moments in Atlassian history began in 2018, when they started pushing their cloud offering hard. By Summit 2019, it became obvious to everyone that Atlassian Server was at death's door. This made the announcement in 2020 that they would be ending their Server licenses a surprise to no one (but still a gut punch to many).
Now it's all about Atlassian Cloud. 98% of Atlassian's 10,000 new customers in Q2 2022 opted for Cloud and Cloud revenue is up 58% on last year. The next few years will see Cloud continue to dominate. The next thing to go the way of the dinosaur might be Data Center. Although Cameron Deatsch, Atlassian's Chief Revenue Officer, says it won't happen (they've still got way too many big players on Data Center), only time will tell. And, interestingly, approximately one third of total Atlassian Cloud migrations in Q2 2022 came from… you got it. Data Center.
This may be something to do with the fact that in Q2, Atlassian Cloud achieved compliance for the financial services industry in EMEA. Having to abide by various industry regulations has been the main issue stopping many larger Atlassian customers from moving cloud-wards. So this development should make it easier for firms in the industry to start their migration journeys… and potentially leave Data Center in the dust.
Jira for all
Atlassian's current focus, in addition to cloud for all, is agile for all. Specifically, Jira. For quite some time they have been trying to make Jira more universal and accessible… not always that successfully.
They created team-managed projects, which are projects that can be set up and maintained by anyone on the team. They're simple to configure and don't require a Jira admin. By contrast, the classic project type, company-managed projects, have to be set up and maintained by a Jira admin. These are much more complex and come with functions that team-managed projects don't.
Andy Barker says, "With team-managed projects, Atlassian are letting customers cut out the go-between by giving more power and agility directly to teams. But the results are mixed at best. Team-managed has a much better user interface than company-managed, but a major lack of functionality and customizability and some serious logical flaws. I think Atlassian are still struggling to get the balance right between a Jira that's simple enough for everyone, and a Jira that's so simple it's useless."
Then there was Jira Core, Atlassian's first real attempt at convincing the world that Jira is no longer just for software development teams. Back in the day, Atlassian saw Jira as a tool for tracking bugs and managing app releases. They've since realized that business teams like marketing, HR, finance, and operations can benefit from it too. With the release of Jira Core, Atlassian attempted to say that Jira Software was for software teams and Jira Core was for everyone else.
Unfortunately, Jira Core was ill-conceived and, a bit like team-managed projects, a watered-down version of Jira Software that nobody really got. Who can forget this image from the Jira Guy?
Not willing to give up on their 'Jira for all' mission, Atlassian reworked and relaunched Jira Core as Jira Work Management (JWM) in 2021. This time they actually gave the platform some thought. It comes with workflow templates for different business functions (e.g. a content management template for marketing, and a new employee onboarding template for HR), and new ways of visualizing and organizing work, such as calendar and timeline views.
The timeline view in JWM is particularly interesting. It's a Gantt chart, for planning and visualizing the timing and sequence of your tasks, as well as dependencies and connections between them. But doing things in a set order, with pre-planned durations, and only starting something new when something else is finished, is the waterfall way of working. Clear, linear, plan-driven, predictive. Gantt charts are a waterfall team's bread and butter.
Waterfall, of course, is not agile. The two methodologies are polar opposites, yet Jira is an agile tool. But Atlassian have recognized that many non-software teams are still structuring their work in a waterfall-y way. The fact that Jira now has certain features that waterfall teams will find useful shows Atlassian's commitment to making the transition from waterfall to agile more gradual and more palatable for those teams who are new to it. (If you want to know more about how to use Jira for waterfall and hybrid projects, have a read of our white paper, The Perfect Blend.)
Teodora Vasileva says, "I think Atlassian will continue down this road of making Jira a popular tool for everyone, whatever they might be working on. The key to that popularity will be making its appeal broader without sacrificing its strong agile functionality. Not an easy balance to strike."
The future of work: green and remote
In 2020, Atlassian, like most businesses, closed all their offices. Unlike most businesses, Atlassian had no real intention of reopening.
Atlassian have been on the environmental front line since before the lockdown. In 2019, they committed to running their operations on 100% renewable energy by 2025, which they achieved at the end of 2020, five years ahead of schedule. That same year, they pledged to reach net-zero carbon emissions by 2050. They're also building new, ultra-green headquarters in Sydney. Set to be the tallest hybrid timber structure in the world, 'Atlassian Central' will achieve a 50% reduction in embodied carbon, generate power on site through solar panels integrated into the building's facades, maximize natural ventilation, and feature planted terraces throughout. And recently Atlassian have been using their advertising budgets to call on business leaders to join the Science-Based Targets Initiative with a slogan that riffs on one of their founding principles, "Don't fuck the customer." In this case, "Don't fuck the planet."
Becoming a fully virtual, work-from-home (WFH) company may have been forced on Atlassian like it was everyone, but it also aligned with their sustainability objectives. That's why, in 2021, Atlassian went all in on remote working, allowing their 5,700 global staff to work from any location in any country where Atlassian is a corporate entity, and only requiring them to be in the office about four times a year.
This is another reason why we expect Atlassian to keep pushing agile and Jira for all in the coming years. With whole departments working remotely, the sort of hierarchical bureaucracy that agile working eschews is much more difficult. Distributed workforces have to be autonomous, self-organized, and trusted, because the bosses aren't there. Virtually all organizations are going to have to become more agile in the post-2020 environment, and Atlassian know it.
There's also the fact that WFH using different platforms makes it a struggle and a half to get everyone on the same page. Most companies still have bits of Microsoft, bits of Salesforce, bits of Google, with everybody working out of digital silos. Digital silos were never good for efficiency, but they were easier to manage when everyone was co-located, because you could update your team members across the desk or at the water cooler. The virtual office has to work hard to offer the same levels of transparency and same ease of communication as its physical counterpart. But one way to achieve this is by getting as many users as possible to adopt and work in the same platform.
It's what's happening here at Old Street. We're a growing and entirely distributed team, and we've all started to use Jira and Confluence to become a more cohesive whole. It isn't always easy, and there are still some communication barriers that we're working to break down. But we're getting there, and there are more than enough personal, societal, and environmental benefits to WFH to make it worth it.
Of course, while WFH is great, it does mean going for beers together is a rare thing, which I guess just leaves me to say… BRING ON TEAM '22!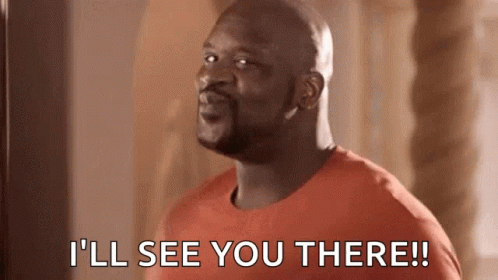 Christopher is a self-confessed nerd who'd probably take the cake on Mastermind if Star Trek: Voyager was his specialist subject. He writes fiction about time travel, conspiracies and aliens; loves roller coasters, hiking and Christmas; and hates carpet, rom-coms and anything with chilli in it. He's written extensively for technology companies and Atlassian partners and specializes in translating complicated technical concepts, specs and jargon into readable, benefits-driven copy that casual readers will understand.